Christina feels that every child can be a happy, accomplished student, given the right tools and attention. She says, "Working alongside my wonderful staff and helping these students is one of the most rewarding experiences of my life".
Christina Shattuck
Founder/Director
As a mother of three, Christina found herself coping with each one of her children facing individual academic challenges. When her youngest was three, she was told by his teacher that he should see an occupational therapist and be fitted with a weighted vest, so as to "make him more aware of his body and stop moving around so much" (she withdrew him immediately). Her daughter, who at the time was attending second grade at a "good private school" in Miami, could not read at all and could barely recognize letter combinations. When she met with her teacher, she was told that the school felt they should wait another four months or so, before handling the situation (she withdrew her immediately). Christina knew that one-on-one attention, a personalized curriculum and the use of a workable study method was the only answer. Once these were formulated and implemented, her youngest son went from a mid-Grade 2 reading level to a beginning 4th Grade level, in 5 months. Christina knew that there were other children, like her son, also badly in need of individualized attention in a nurturing environment, so she founded New Village Academy. Word of mouth immediately spread and she quadrupled her amount of students in the first year, and each subsequent year, the group has expanded.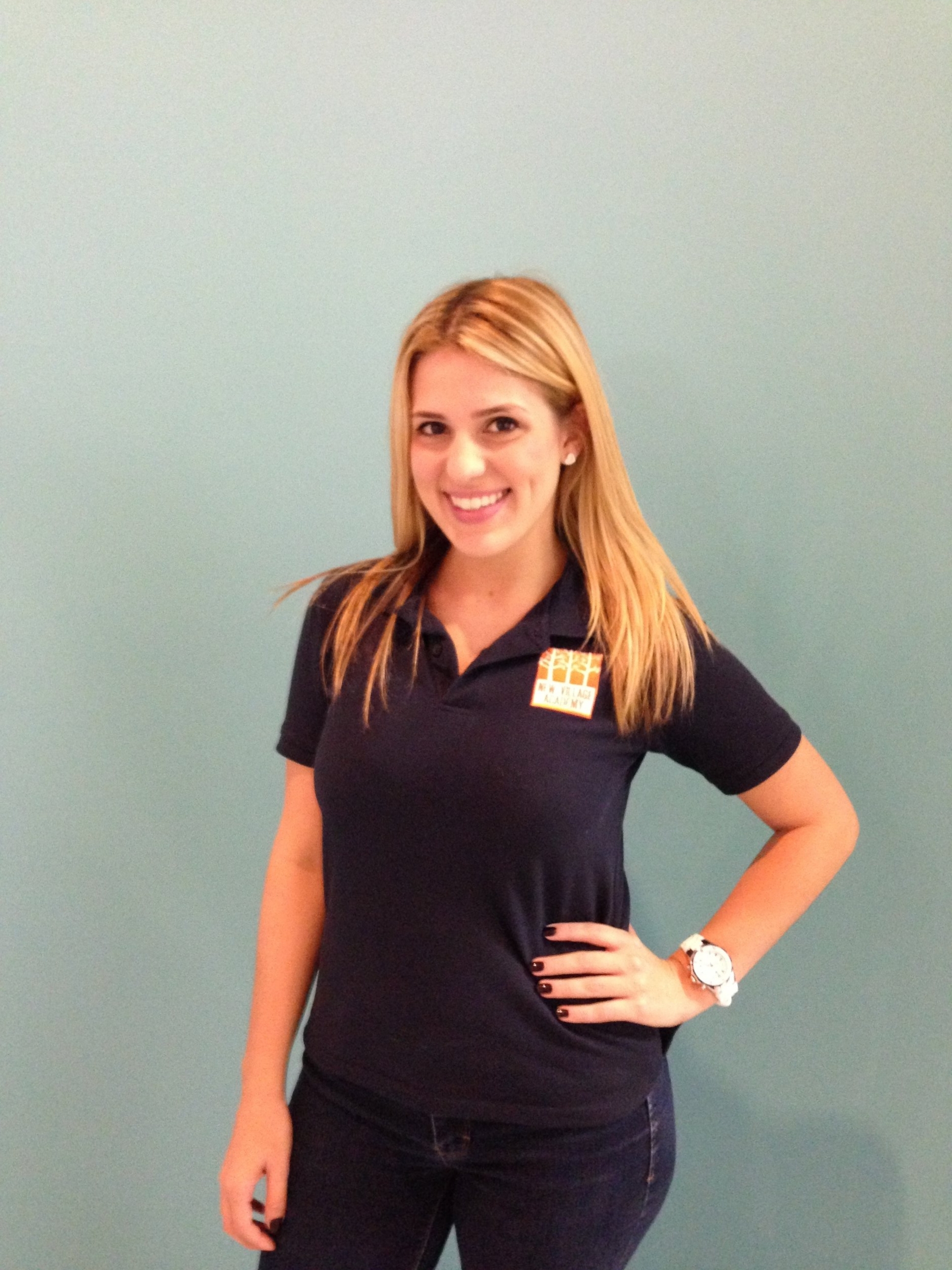 Always helpful and upbeat with our students, parents, and staff, Christy keeps our front office running smoothly.
Cristy Sierra
Executive Assistant
Cristy came to us in 2013 after having worked as an administrator for a local charter school for four years. She graduated Florida International University in 2014 with her Bachelors in Psychology, and a minor in Speech Therapy. Cristy keeps our front office organized and running like a clock, as well as managing all administrative duties and being a contact point for parents. Always upbeat and helpful, Cristy is a huge asset to our New Village Academy family.
What Makes Us Unique?
Today's educational environment can be tough on your child. Study Technology, developed by Humanitarian and Educator L. Ron Hubbard, is a tool which teachers and parents can use to help their children succeed in school, at home and in life; and that students can use to improve their own learning rate. The basic principle behind Study Technology is teaching people how to learn, and how to learn effectively so as to be able to use and apply what they study both now and later on in their lives. New Village Academy's approach, using Study Technology, is to help a student get to the bottom of why they are having troubles with their education, and provide them with tools to help them overcome their educational struggles and learning difficulties.
Hear It From the Parents:
Hear It from the Students: